Find out what will happen on Scandal! 14 March 2023!
On tonight's episode of Scandal!:
A woman is shocked when she meets her admirer face-to-face. The Commune has turned into a boxing ring and it seems the fight won't end. NFH is rocked by shocking news.
What will happen next on Scandal!
Dintle receives a hair-raising call and her response is not really surprising. The new owner of NFH is revealed and Layla is speechless. Zinzile is furious with Mlungisi's position, but when he reveals what he knows, she smiles like the cat who got the cream.
What is Scandal! all about?
Scandal! is set at the fictional media company Nyathi Family Holdings (NFH) based in Newtown, Johannesburg, which produces the newspaper The Voice and the gossip magazine, Scandal. It follows the lives of the people and families working at NFH magazine as well as other characters in the show.
It also tells the story of socioeconomic divides set in a local township of Soweto and the Johannesburg suburb Newtown, where NFH is based, while looking at the private desires of the high-classes and making ends meet of the lower-class.
Scandal! Main Characters:
Thulani Hlatshwayo as CeeJay
Mapaseka Koetle as Dintle Nyathi
Sihle Ndaba as Dudu Kubheka
Marjorie Langa as Gloria Legae
Nqobile Nunu K.H as Hlengiwe Thwala
Thapelo Aphiri as Javas
Melusi Mbele as Jojo Kubheka
Natasha Sutherland as Layla MacKenzie
Nolwazi Ngubeni as Mbali Kubheka
Patrick Mofokeng as Mlungisi Ngema
Andile Sithole as Ndumiso Ngcobo
Jerry Mofokeng as Neo Mokhethi
Mattews Rantsoma as Nhlamulo
Slindile Nodangala as Nomvula Kubheka
Botlhale Boikanyo as Omphile Ngema
Nolo Seabi as Sepati
Fana Mokoena as Vukile Kubheka
Robert Mpisi as Zenzele Kubheka
Gcinile Nkosi as Zinzile Ngema
See more of what is to come this March in Scandal!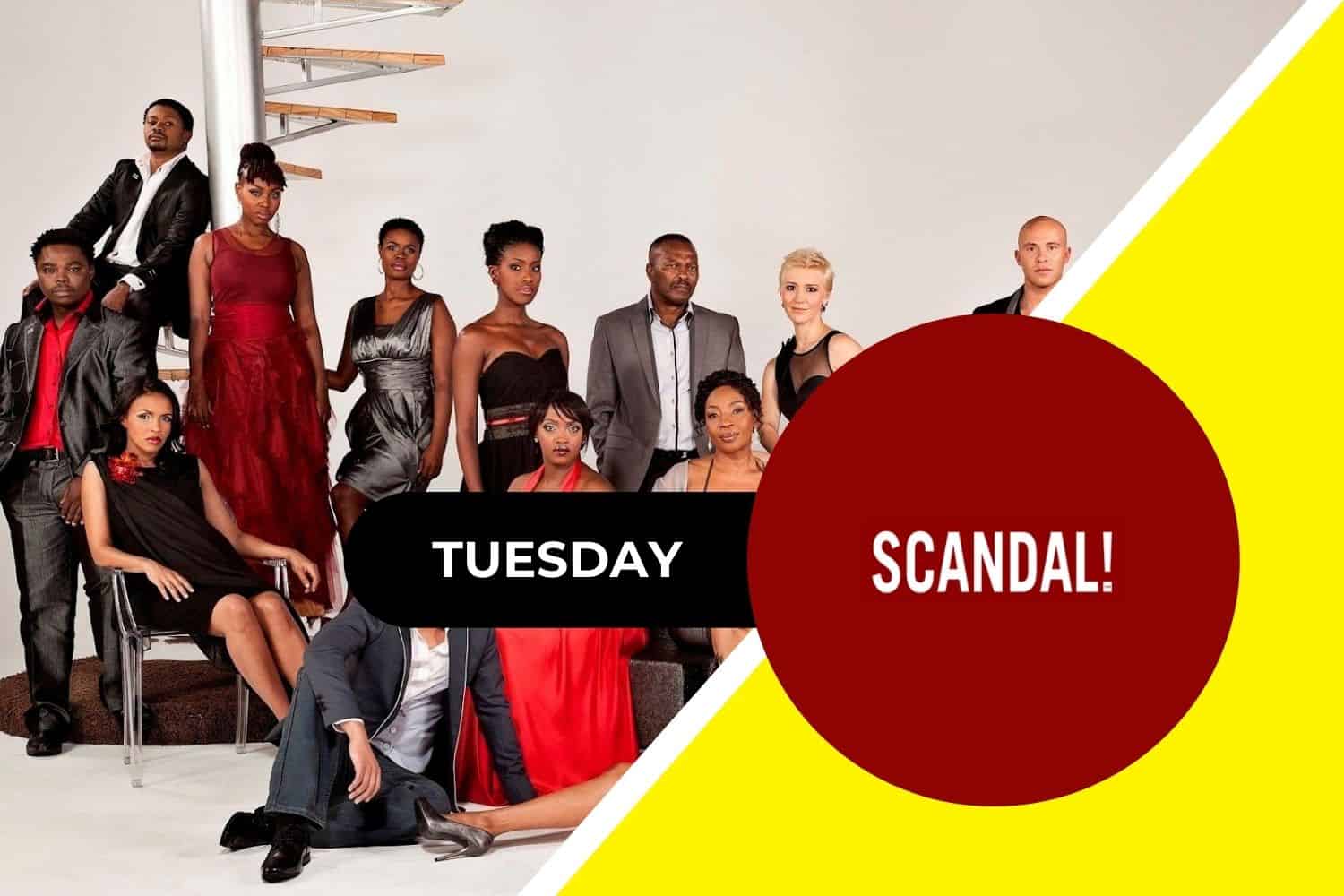 Thank you for reading throughout the article, we appreciate your support and valuable time, you are a champion
If you could leave a comment and share the post with as many people as you feel comfortable doing so, it would be greatly appreciated.
And don't forget to follow and like our page for more of the content 💖