Tamia Mpisane and her husband Andile Mpisane celebrated their baby shower with friends and family, with a royal-themed party over the weekend.
The themed event, titled "The Royal AM baby", seems to have been inspired by the Mpisane family's football club name.
The model was dressed in an elegant black dress completed with a stoned bodice and feathered, layered skirt reminiscent of a ballet tutu.
Durban-based businesswoman Shauwn Mkhize and her son Andile Mpisane are currently the owners of the Durban football club, Royal AM.
Tamia Mpisane (formerly Louw) is a South African model and social media influencer.
The events of the baby shower were captured and shared on social media by friends and family of the couple. They shared the moments as a way of celebrating and congratulating Tamia and Andile.
The 25-year-old influencer reposted pictures and videos on her Instagram stories for fans to see.
The likes of Sbahle Mpisane (Andile's sister) and Bobby Blanco also attended the Royal AM baby shower.
Sbahle shared a clip of the shower and captioned the post: "Dear sister-in-law, I send you love and happy baby shower wishes for the occasion. We cannot wait to meet the little one; warmest wishes to you as you enter this exciting new adventure."
During the party, The Royal AM midfielder was also seen performing and DJ Bongz hit the decks.
Maternity photo-shoot
Tamia and her husband Andile recently shared maternity pictures on social media in a shoot inspired by Janet Jackson's iconic Rolling Stone cover from September 1993.
The images from the studio photoshoot show the topless couple with Andile behind Tamia in both shots cupping her bare breasts.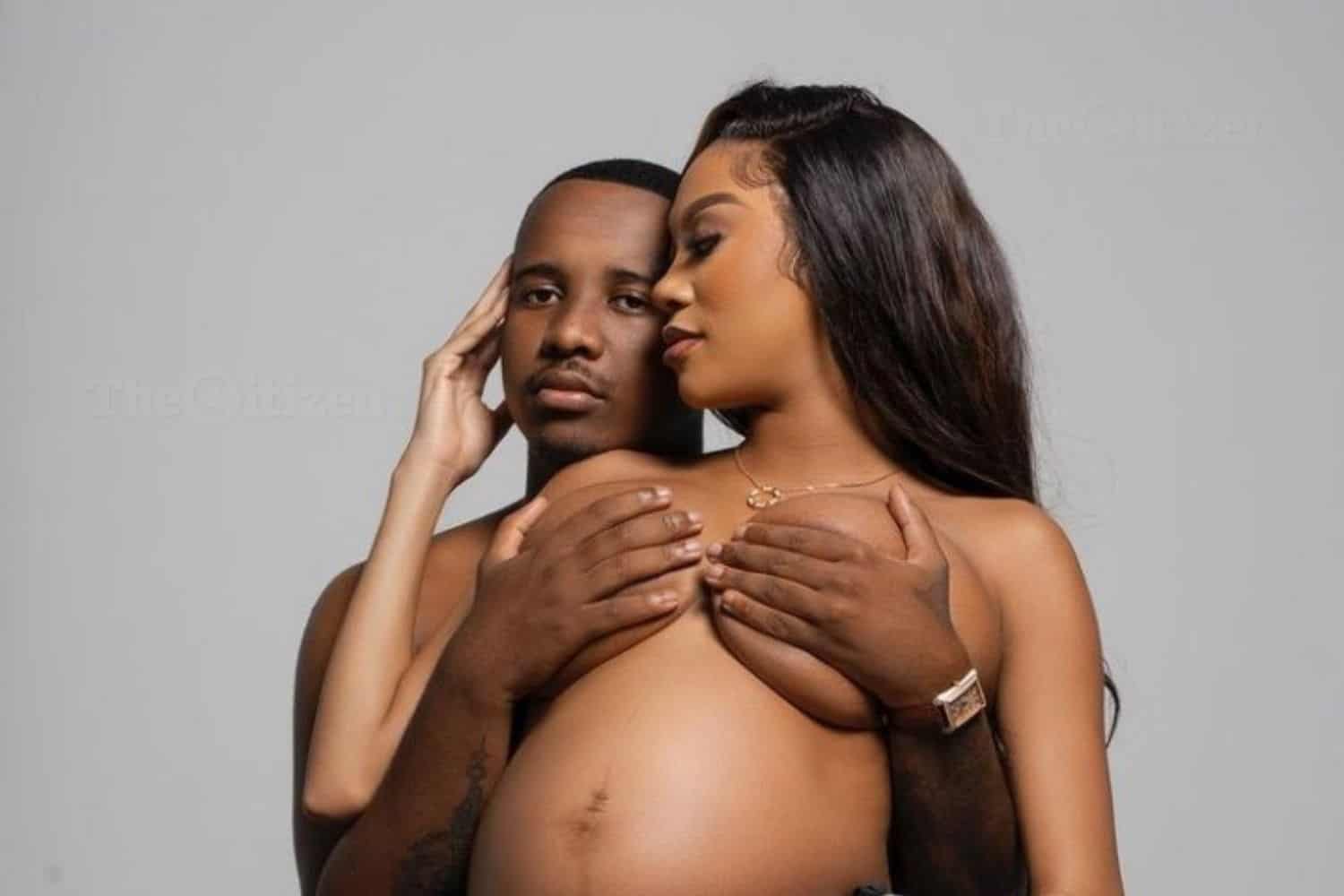 Last year December, Tamia and Andile confirmed they were married on Instagram, with his mother, Shauwn "Mamkhize" Mkhize saying it was "emotional" to witness her child find happiness.
She captioned the post: "It's every mom's dream to witness their child finding happiness and I experienced it today. I'm a bit emotional right now but excited at the same time for this new chapter."